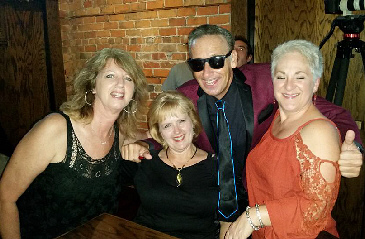 Bradric Productions president Jerry McCarty and friends.
BRADRIC PRODUCTIONS
Welcome to the Bradric Productions family.
I regret to inform you of the passing of our President and CEO, Jerry McCarty. He will be missed.
The Los Angeles based Bradric has expanded our offices to include Detroit and Nashville. We have several departments & holdings including our film, television, stage, internet, and recording divisions. We invite you to check out our site, and if you have any questions, contact me at bradricproductions@gmail.com.
Thank You, Brad Savage - Co-Founder of Bradric Productions